ANDRÉ SCHÜTZ

André Schütz (Rio de Janeiro, Brazil, 1975) is a visual artist and filmmaker based in São Paulo, Brazil. He has been working in the audiovisual industry since the early 1990s, predominantly as a cinematographer and camera operator on short films, features, commercials, and music videos. Studied filmmaking at the London Film School (UK) and Visual Arts at UNESP (Brazil), where he also obtained his master's degree in Processes and Procedures of Contemporary Art. Since 1999 teaches courses in the field of Cinematography, having worked in renowned Brazilian institutions such as SENAC and Academia Internacional de Cinema (AIC). Currently works on his Ph.D. thesis that investigates corporeality and carnality in cinematography as a mean to comprehend disembodied human interactions mediated by screens and cameras.

As an artist, his body of work develops from diversions on the linear trajectory of the processes and procedures of cinematography, and converges towards other artistic languages and techniques such as painting, printmaking, performance and video art. His videos, prints and video installations unveil the materiality of the cinematic medium as a way to investigate visual and time perception, the medium itself and its implications.

André is a member of the Brazilian Society of Cinematography (ABC)

www.andreschutz.com



---

RESIDENCY DOCUMENTATION

CUP OF SALT TEARS
/Cântaro de Lágrimas Salgadas
& Specular Transmitted Debris
(working titles)

From the proposal of an online exhibition came the concept of, instead of creating a virtual experience, to develop a video installation using the viewer's device as support. The starting point of this investigation was the observation of the technologies that we use to communicate visually at distance and the way that we use them.

When in front of a device equipped with the ensemble camera and flat screen, be it a computer, tablet, or smartphone, we put our bodies to rest. We step into a journey as image, as idea, an almost dreamlike existence. These devices are light-sensitive and light-emitting, much like mirrors. They are similar in shape, functionality and, perhaps, symbolism and emotional effect. But they are very different mechanisms, one is an optical device and the others are complex translation systems, that turn light into code and decode it back into image.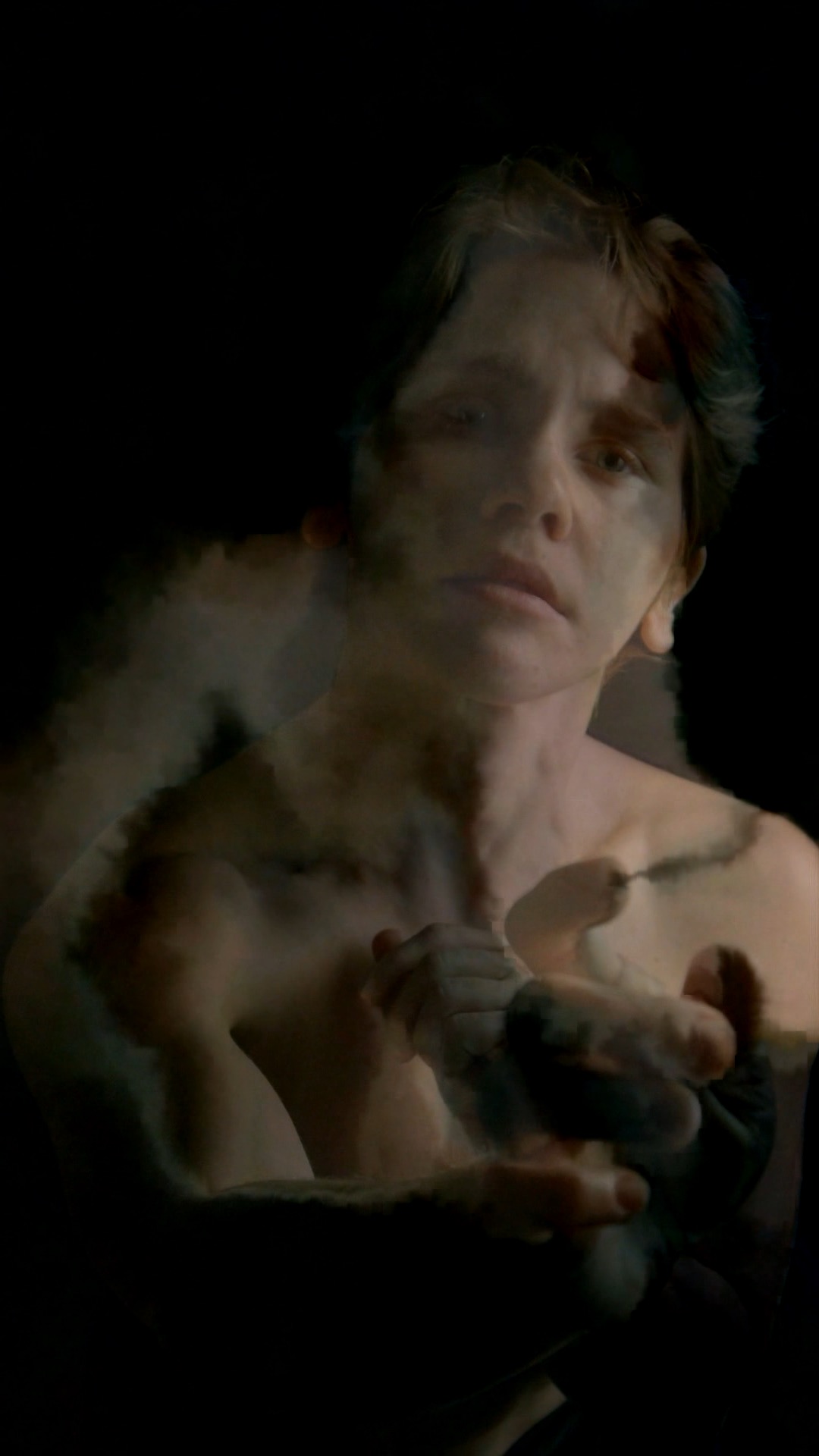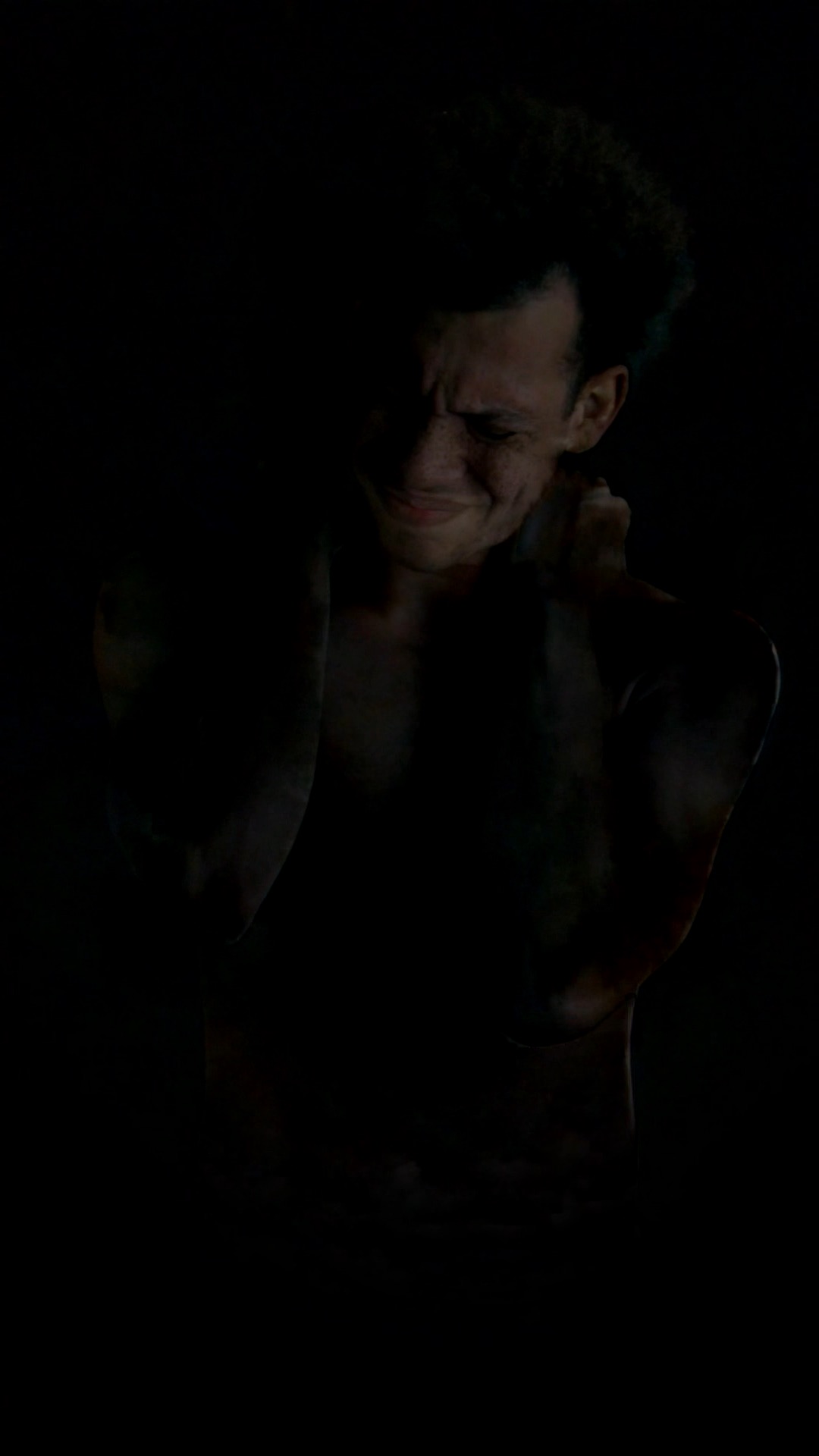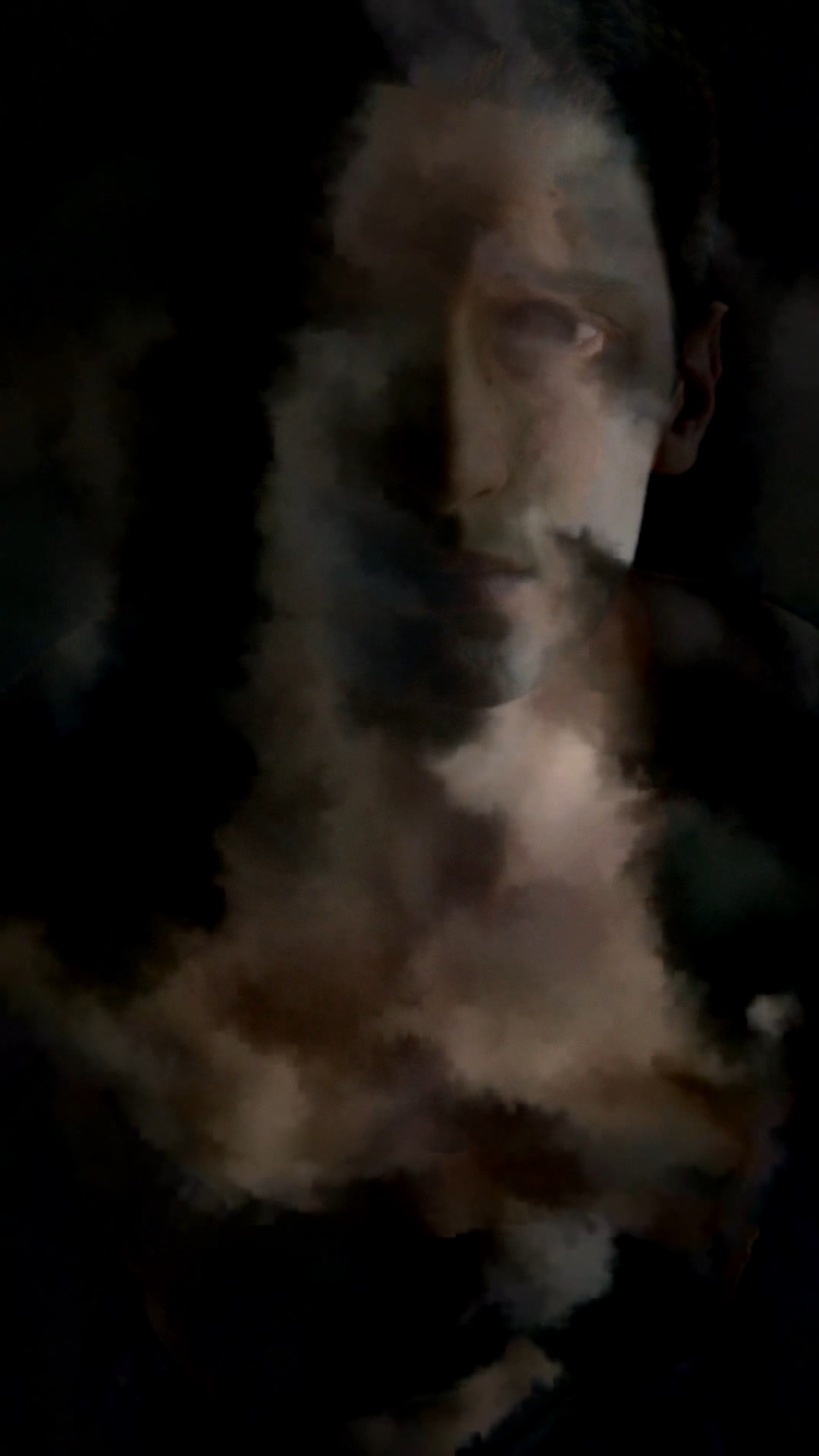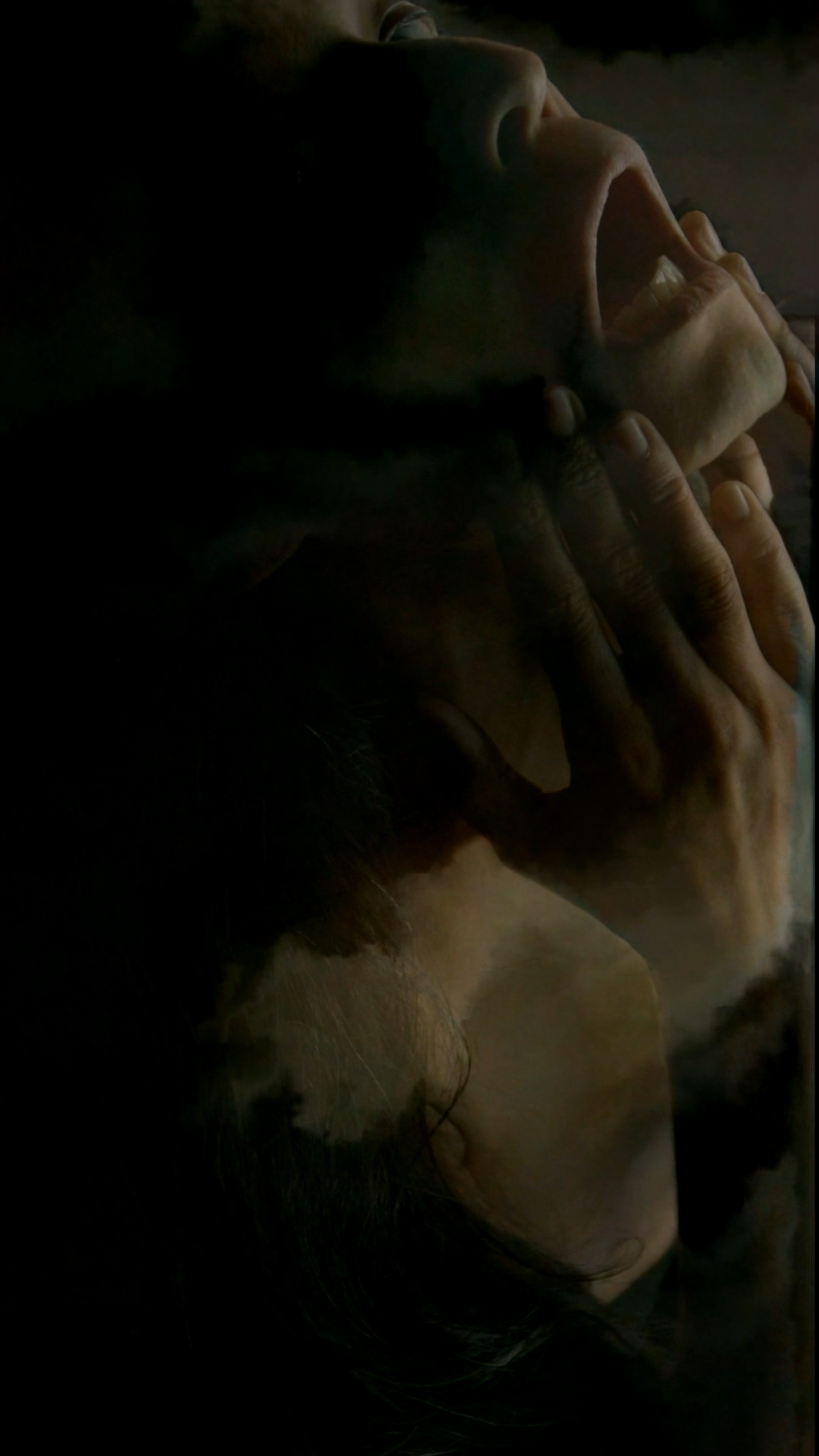 The title – Cup Of Salt Tears - refers to Oscar Wilde's "The Disciple", which tells the myth of Narcissus from the point of view of the pool, who contemplates its own beauty reflected in the hero's eyes. It is from this allegory of the mirror's protagonism that the work intends to address the lost corporeality in personal relationships mediated by cameras and screens. The idea here is to bring forth the materiality of the device that disappears in its function, to make visible the medium that is transparent to us due to its utility. Thus, the observer is invited to perceive the concreteness of the object that enables the encounter with distant bodies, and consequently to become aware of his/her own corporeality

During the residency, I proposed this concept to four performers from different corporal practices and backgrounds, Karol Schintini, Harun Aziz, Elisa Telles, and João Rostand. We recorded a combination of improvisation and directed interactions with their images reflected on a plexiglass sheet between them and the camera. This footage is the raw material over which I am working on for the piece to be shown at the online exhibition.